Continuous Improvement
Now you have the ability to change as student needs change.
Student needs are changing. Modern institutions - and the partners that serve them - must be agile and prepared for continuous improvement. This is why Ad Astra is introducing a new solution that facilitates institution-wide transparency, collaboration, and coordination around critical data-driven insights.

With Ad Astra, you can confidently set data-informed goals, develop strategies to meet those goals, and generate annual schedule templates which direct scheduling efforts across the entire institution. Plus, you'll get real-time feedback and impact tracking throughout the year to facilitate continuous improvement.
Scroll to explore Ad Astra solutions below.
Plan
Set a template for the entire academic year.
Goal setting and strategy to help graduate more students faster while ensuring financial sustainability.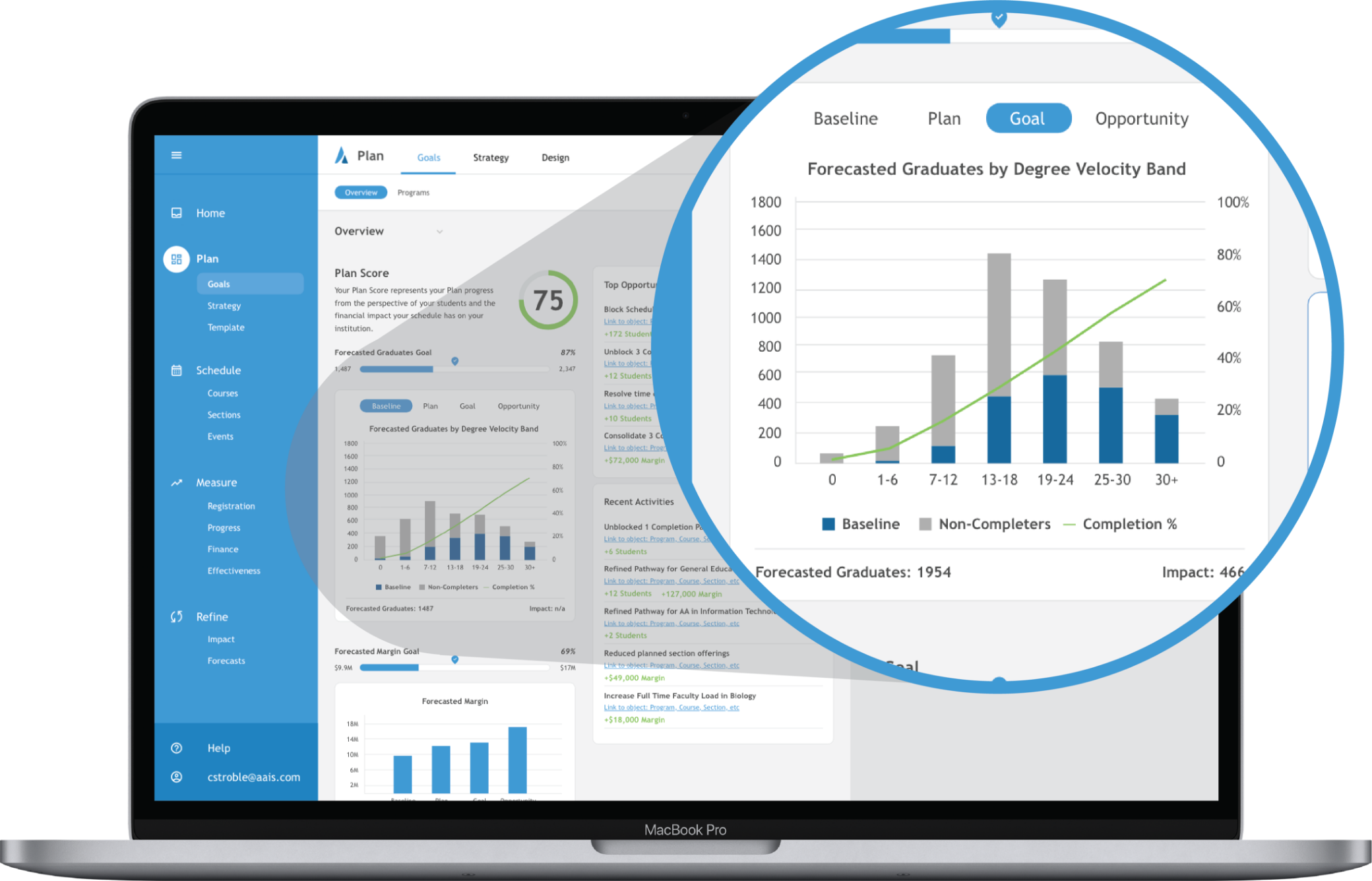 Clear the path to completion.
Remove the barriers to developing and maintaining student-centered completion paths. With Ad Astra's planning functionality, you can confidently set data-informed goals, develop strategies to meet those goals, and generate annual schedule templates that coordinate scheduling efforts across your entire institution.
Goals
Academic Year Insights, Opportunities & Goal Setting
With Ad Astra, you now have insights that help you set goals, define success and galvanize colleagues across your entire institution.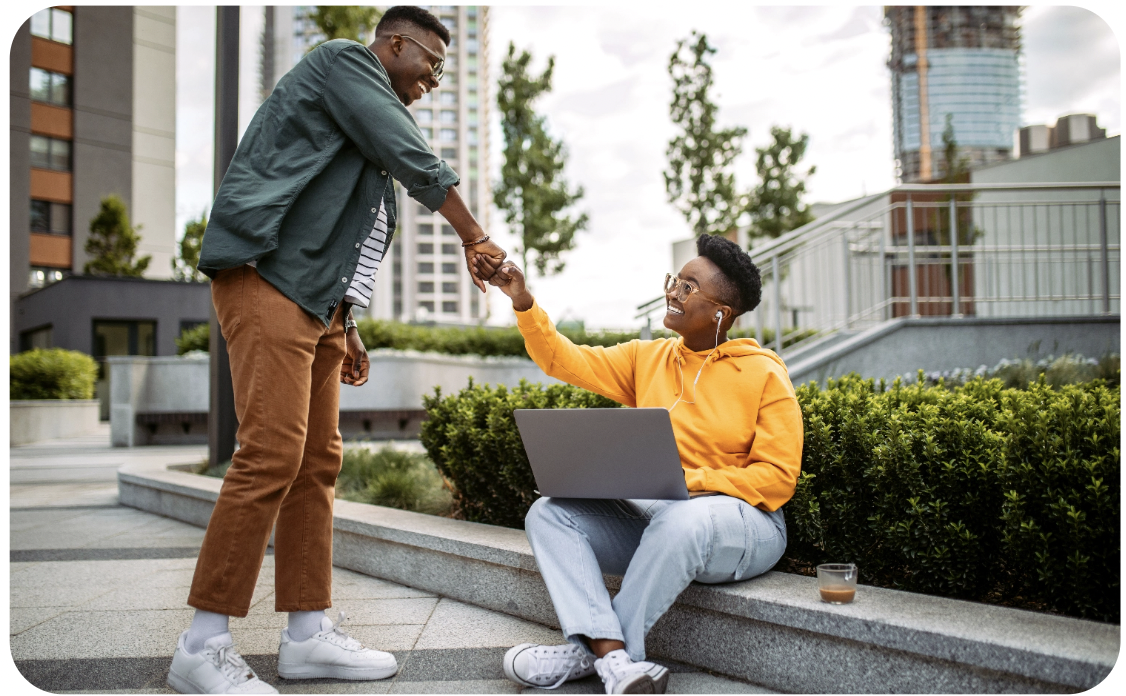 Key Features:
Student Success Goals
Actionable opportunities that clear completions paths and advance outcomes.
Financial Goals
Data-driven recommendations to improve financial sustainability of your academic protfolio.
Benchmarking
Comparison to peer institutions that establishes context and promotes actions.
Strategy
Academic Program Strategy
Create a shared understanding of each academic program's design approach that aligns team members across departments.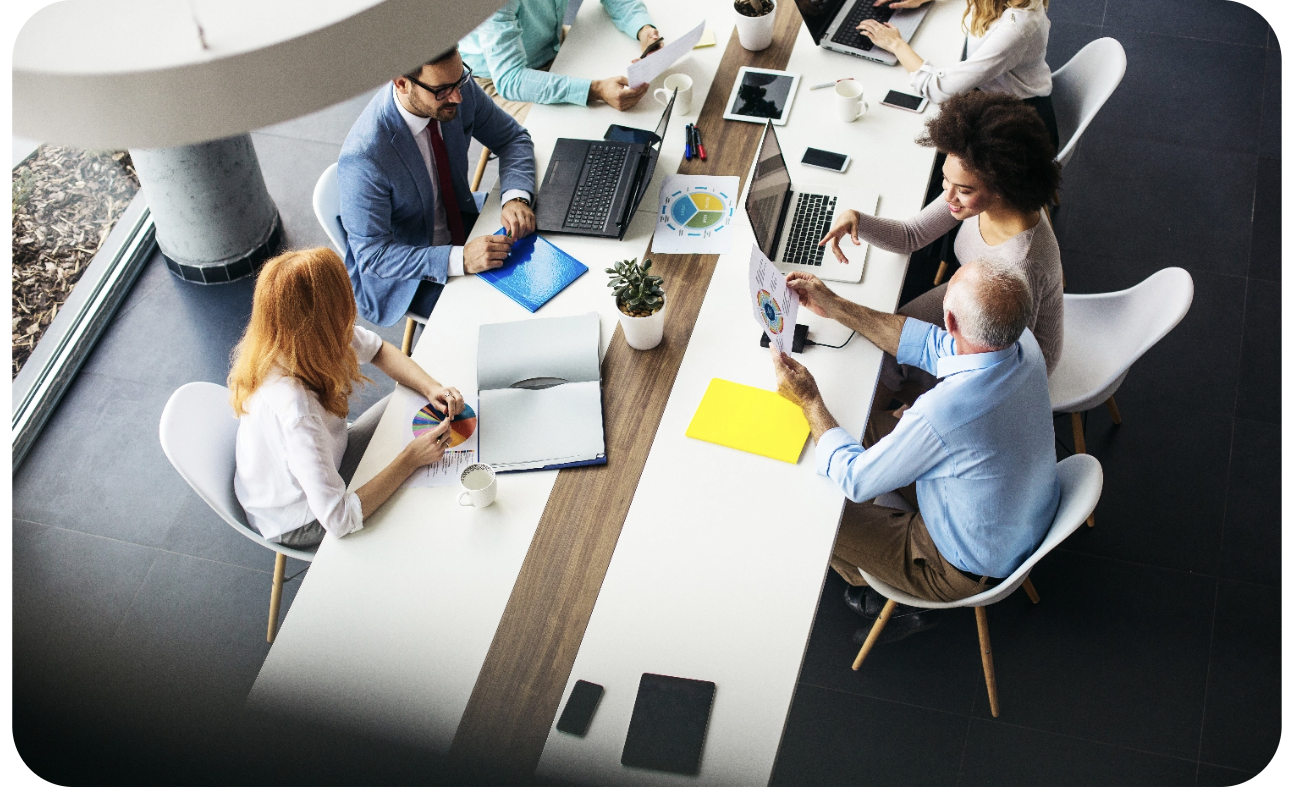 Key Features:
Students Success Opportunities
Shared commitment to how you will support accelerated student progress, retention & completion.
Financial Health Opportunities
Aligned game plan for ensuring financial sustainability of each academic program.
Template
Annual Schedule Template
A blueprint that ensures stakeholder commitment to an institution's planned strategies for scheduling.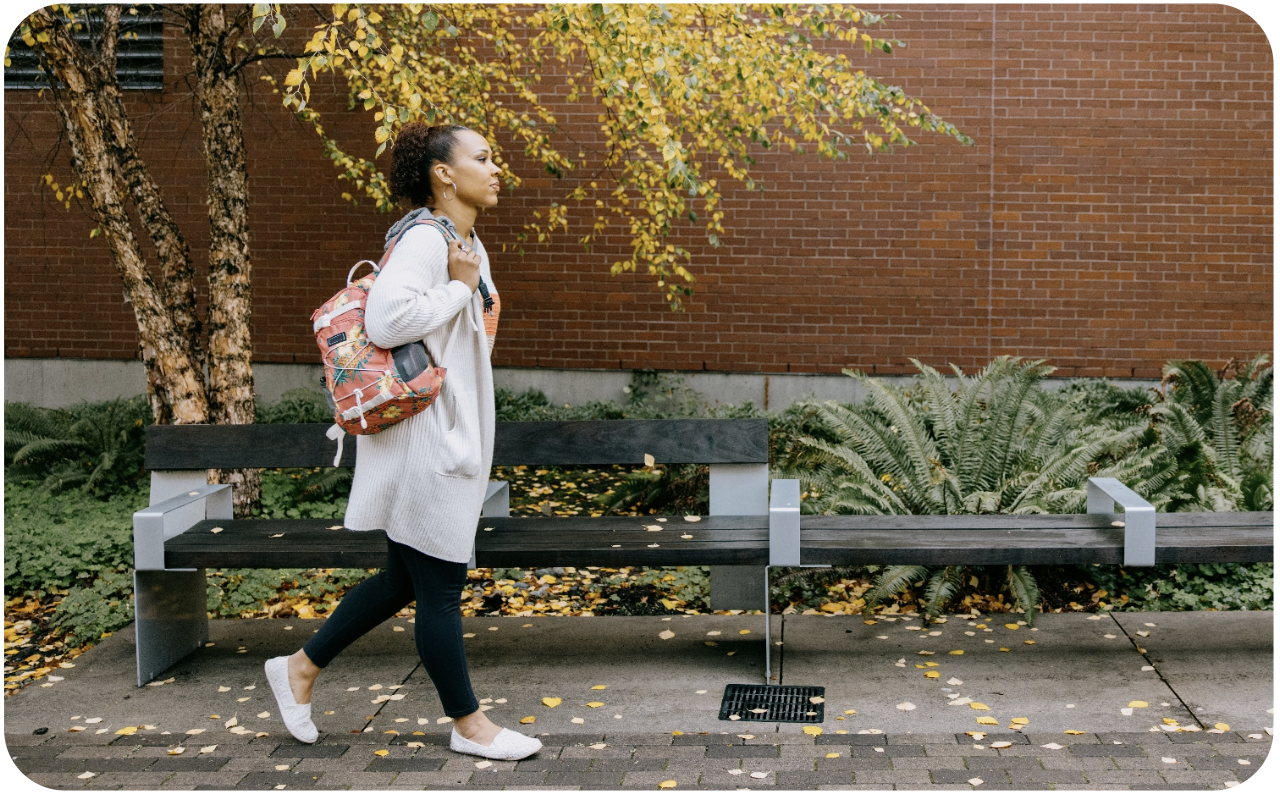 Key Features:
Organizational Alignment
Clarity to mobilize academic leaders and synergize efforts across the entire instituion.
Scheduling Guardrails
Plan-driven rules & policies for every academic department to achieve scheduling success.
Let's begin our journey
Education is a journey.
We set the course.
Learn more about how Ad Astra can help your institution improve graduation rates, financial stability, and equitable outcomes.