Smart systems that allow you to refine and intervene with confidence.

Responsive Decision-Making
Proactively refine class schedules and minimize disruption due to late changes with real-time registration data.

Classroom Optimization
Maximize your space utilization through smart room assignments based on customized preferences and what-if scenarios.

Faculty Overload Mitigation
Manage faculty assignments, prevent overloading, and gain a clearer understanding of instructional and non-instructional workloads.

Contextual Awareness
Using the industry's only benchmarking database, see how your scheduling efforts stack up against your peers. Leverage this data to improve completion rates, faculty capacity, and operational efficiency.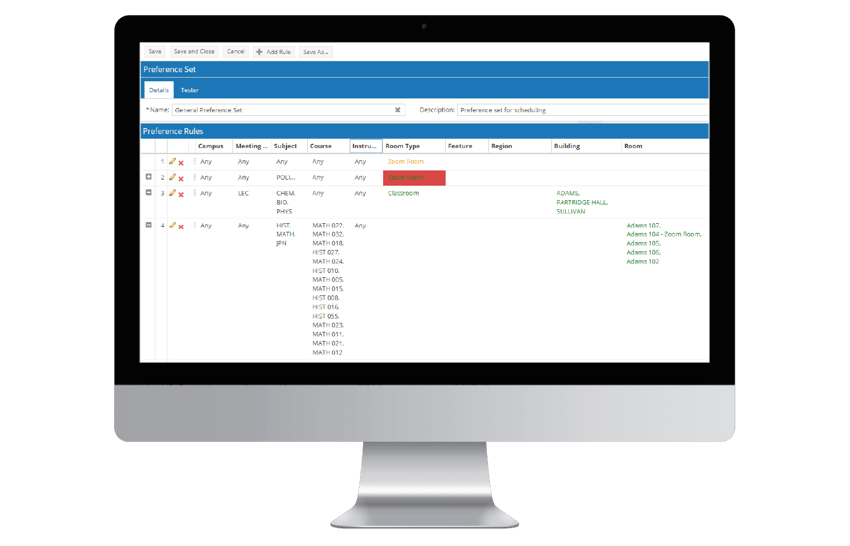 CLASSROOM OPTIMIZATION
Maximize your spaces with optimized room assignments.
Model what-if scenarios to efficiently assign rooms using state-of-the-art algorithms and custom class scheduling preferences.
×
Save time assigning spaces
Automatically find available spaces for course sections instead of manually searching for rooms.
Utilize existing rooms effectively
Optimize use of your campus spaces by identifying room criteria that are useful to meet class needs.
Draft multiple scenarios
Feel comfortable with your room assignments by experimenting with drafted scenarios and previewing changes before setting them live.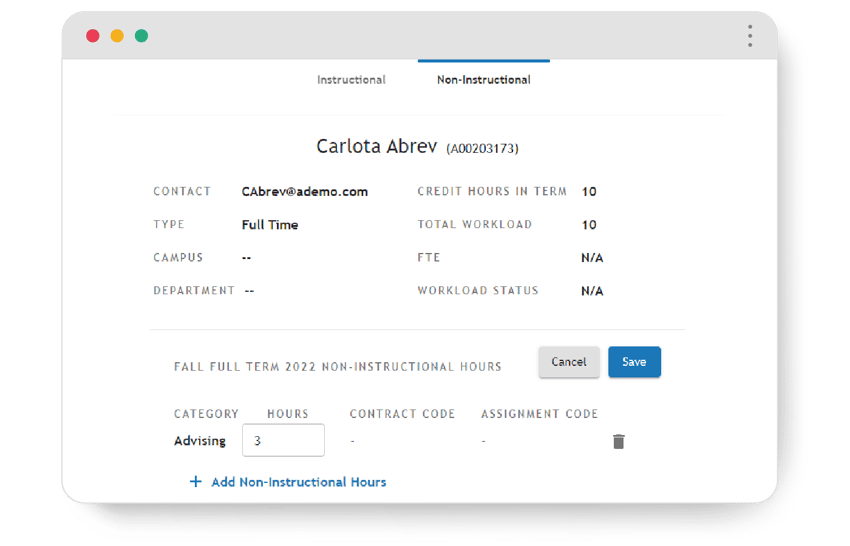 FACULTY LOAD MANAGEMENT
Mitigate overloaded faculty with enhanced assignment insights.
Track comprehensive faculty capacity with added insight into non-instructional assignments and reporting by term.

Available only with Ellucian Banner integrations.
×
Reduce overloaded faculty
Assign faculty to sections and meetings while safeguarding against overloaded schedules.

Leverage centralized reporting
Track program capacity with on-demand reports organized by faculty and academic term.

Gain comprehensive insight into workloads
See the full scope of instructional and non-instructional capacity, including full-time equivalency calculations.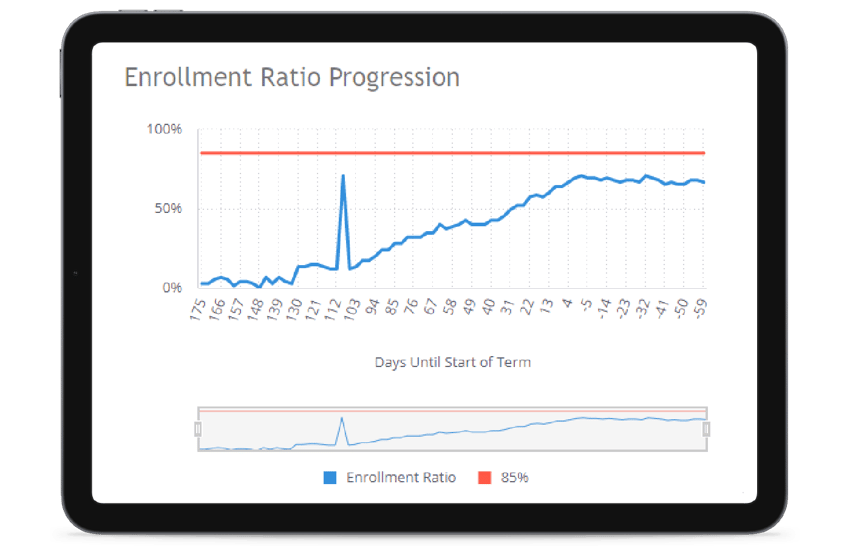 REGISTRATION MONITORING
Monitor registrations and proactively respond to student needs in real time.
Refine and adapt your schedule with real-time registration visibility. Prepare for and respond to changing student demand with the ability to be notified when courses are nearly full or still struggling to get enrollments.
×
Get ahead of late cancellations
Track how quickly courses fill to determine how to adjust offerings during the registration process without wasting resources on unneeded sections.
Foster departmental coordination
Collaborate transparently with stakeholders across your institution on requested changes and confirmations.
Enhance decision efficiency
Reduce time spent creating enrollment reports with simple visualizations into fill rates, enabling you to feel confident during the registration cycle.
Identify modality preferences
Understand how the blend of modalities your institution offers affects real-time student preferences and enrollment trends.
Reduce late adds and cancellations
Minimize disruptions to student progress and faculty assignments by identifying bottlenecks and inefficiencies earlier.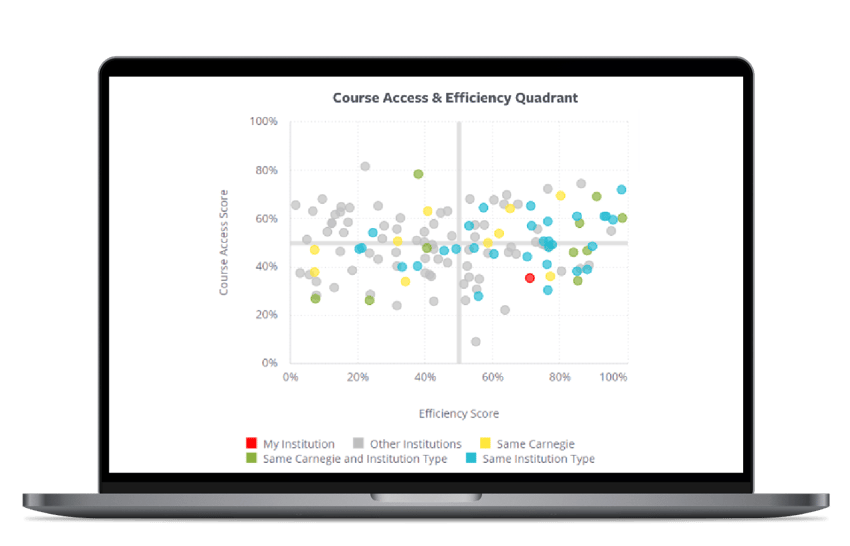 HESI® REPORTS
Leverage peer-to-peer course schedule benchmarking.
Using Ad Astra's Higher Education Scheduling Index (HESI®), see how effective your scheduling practices are versus your peers. Leverage data to improve Degree Velocity®, on-time graduation rates, and overall student success, faculty capacity, and operational efficiency.

×
Benchmark outcomes against like institutions
Understand how your institution stacks up across 20+ key academic course scheduling and space capacity measures with peer institutions via our benchmark database.


Improve schedule efficiency
Combat off-grid waste and avoid conflicts for students by tracking meeting pattern usage.

Meet student demand while optimizing resources
Create a balanced schedule by identifying underutilized and overloaded courses.

Make classes more accessible
Identify primetime hours when student demand is the highest and combine with your student demographics to build a more equitable schedule.

Want to see our solutions in action?
Let's talk. We'd love to learn about your institution's needs and see how we can help.
Success Stories
550+ institutions. 4.5 million students. And counting.
Learn how institutions just like yours are achieving their outcomes with smarter planning and scheduling solutions.
Integrations
We partner with the industry's leading student information systems for easy, reliable integrations.