Continuous Improvement
Now you have the ability to change as student needs change.
Student needs are changing. Modern institutions - and the partners that serve them - must be agile and prepared for continuous improvement. This is why Ad Astra is introducing a new solution that facilitates institution-wide transparency, collaboration, and coordination around critical data-driven insights.

With Ad Astra, you can confidently set data-informed goals, develop strategies to meet those goals, and generate annual schedule templates which direct scheduling efforts across the entire institution. Plus, you'll get real-time feedback and impact tracking throughout the year to facilitate continuous improvement.
Scroll to explore Ad Astra solutions below.
Measure
Interventions informed by data, not anecdotes.
Analysis that proactively targets unanticipated issues after student registration begins.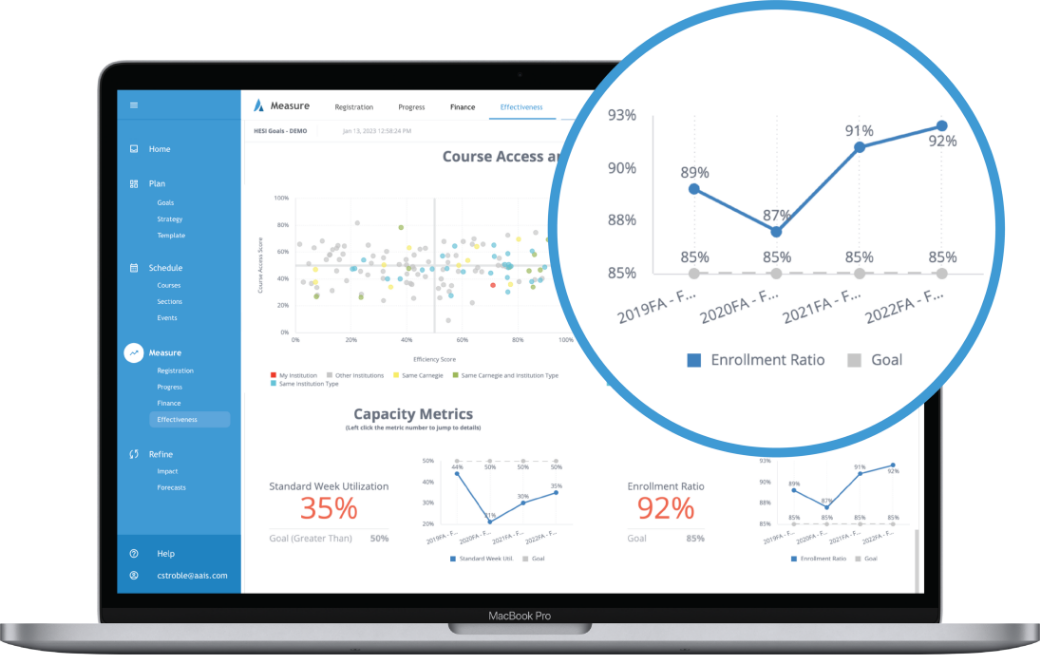 Reality hits even the best schedule.
When it comes to the course schedule, even the most experienced academic professionals know they can always expect one thing: the unexpected. Ad Astra lets you respond to surprises with confidence.
Registration
Registration Tracking
The ability to prepare for and respond to changing student needs requires real-time visibility into registration. Ensure you have all the information you need to proactively refine your schedule.
Powered by Monitor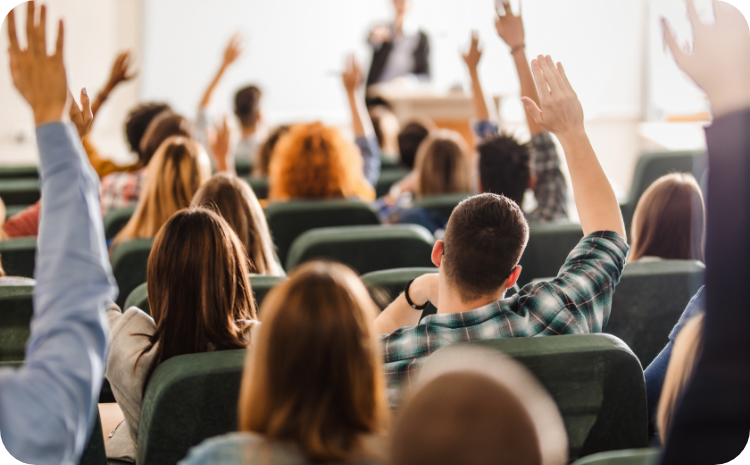 Key Features:
Real-time Registration Tracking
Daily course fill rates that allow you to mitigate the disruption of late schedule changes.
Modality, Time, & Location Insights
Validation that the way you offer courses aligns with student availability.
Customizable Notifications
Alerts to notify you when "followed" courses are filling faster or slower than expected.
Progress
Student Progress
You've built a better schedule, but are students realizing the full benefit? Get confirmation that your students' Degree Velocity® is accelerating and that your institution is equitably improving outcomes.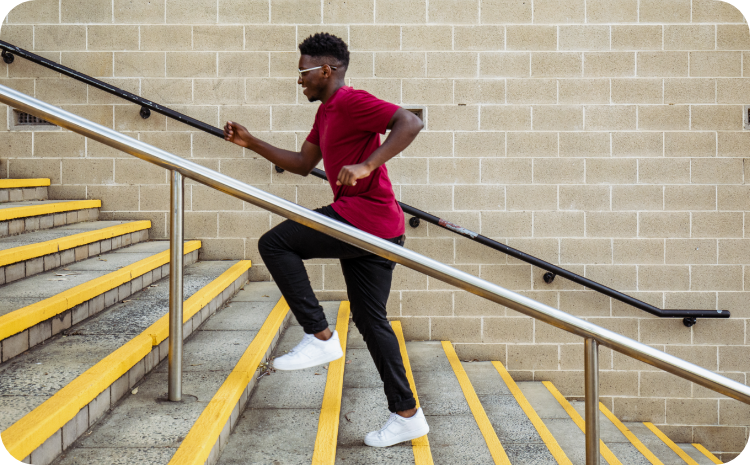 Key Features:
Degree Velocity®
Leading indicator of each students' time-to-completion that powers institutions to influence retention and completion goals
Early Momentum
A framework to help students start strong during their most vulnerable year of college by ensuring they have full, productive schedules
DFW Analysis
Insight into success rates for toxic course combinations, modalities, & optional courses that impact Degree Velocity®
Finances
Financial Health
Tuition revenue and instructional costs are massive yet highly variable components of your institution's budget. It can be tough to know when cuts will ultimately cost you more than save you. Get a handle on the single biggest lever in your school's financial health: the academic schedule.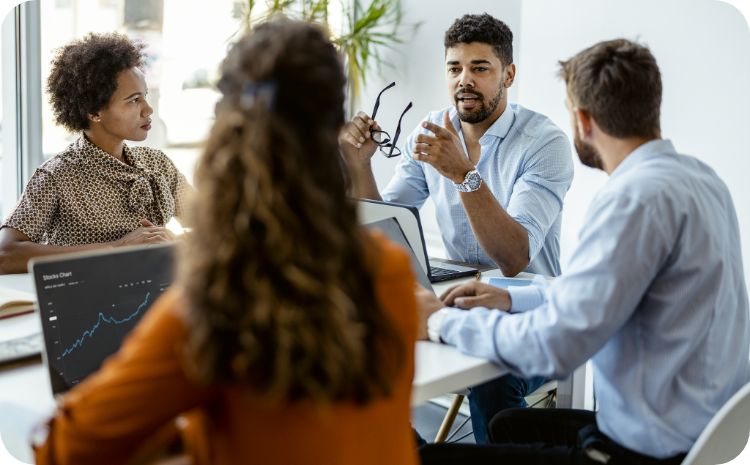 Key Features:
Program Margin
A revenue and margin analysis for each academic program, derived by analyzing student academic history
Efficiency Opportunities
Program, course, and section efficiency opportunities that ensure resources are aligned to student completion paths
Retention Dividend
A framework that forecasts the impact of improved retention & increased credit loads on tuition revenue
Effectiveness
Schedule Effectiveness
When it comes to evaluating the schedule, context is everything. Benchmark your scheduling outcomes against like institutions using the industry's only peer-comparison database.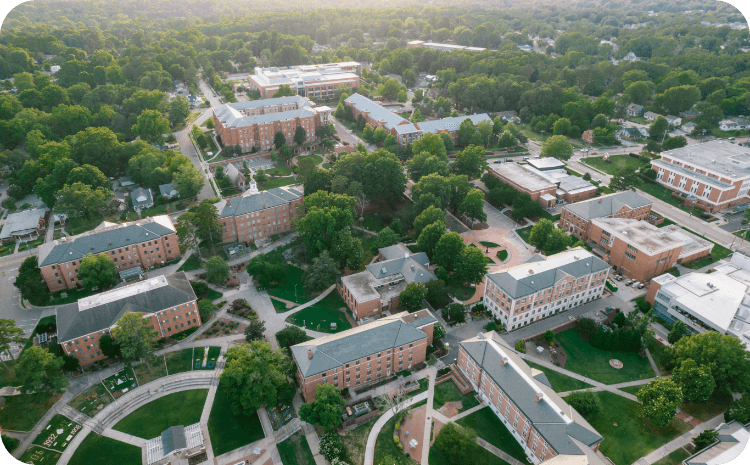 Key Features:
Benchmarking
Peer benchmarking to understand how your institution stacks up across 17 course scheduling and space capacity measures
Course Offering Analysis
Metrics highlighting the alignment of your course schedule to student needs
Capacity Analysis
Measure of space utilization and bottlenecks that impact instructional capacity
Let's begin our journey
Education is a journey.
We set the course.
Learn more about how Ad Astra can help your institution improve graduation rates, financial stability, and equitable outcomes.