Continuous Improvement
Now you have the ability to change as student needs change.
Student needs are changing. Modern institutions - and the partners that serve them - must be agile and prepared for continuous improvement. This is why Ad Astra is introducing a new solution that facilitates institution-wide transparency, collaboration, and coordination around critical data-driven insights.
Scroll to explore Ad Astra solutions below.
Schedule
Don't just finish your schedule. Advance your mission.
Go beyond rolling forward your schedule: create smart, student-centered schedules. Take it to the next level by integrating your schedule-building process with your academic plan for the year.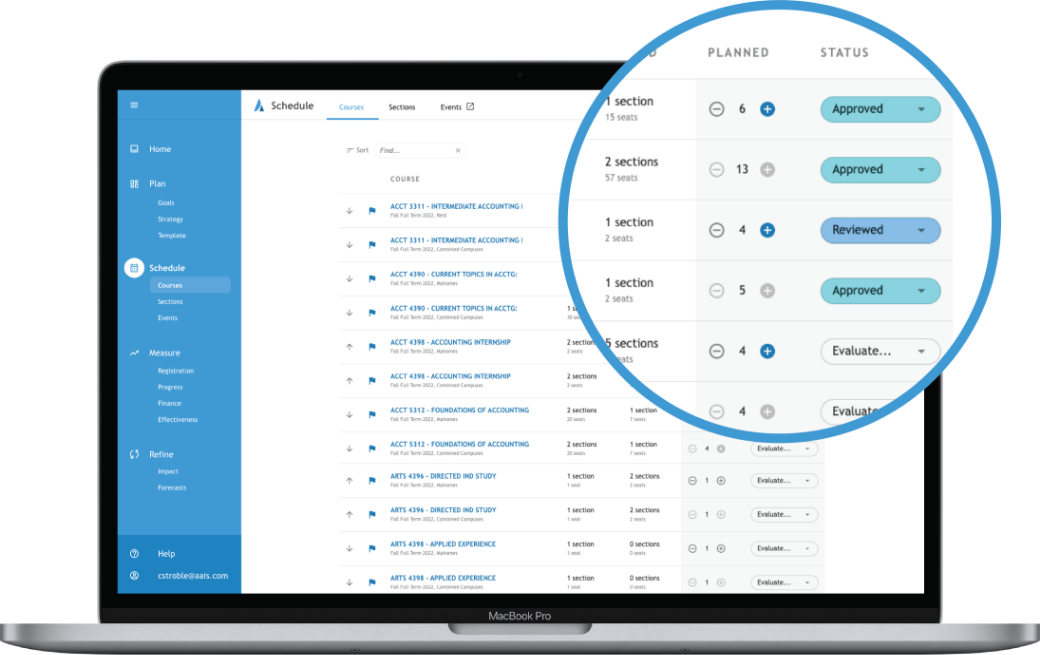 A good schedule is a student-aligned schedule.
Over 90% of undergraduates believe it's essential to be able to register for classes with minimal schedule conflicts…but only half of students are satisfied with their actual registration experience. Ad Astra empowers you to maintain paths to completion that your students can trust.
Courses
Data-Informed Course Scheduling
A patented process that predicts course demand from student pathway progress and historical enrollment patterns. By comparing forecasted demand with tentative offerings, we highlight schedule change candidates that align with students' needs, improve resource utilization, and minimize disruption.
Powered by Align & Predict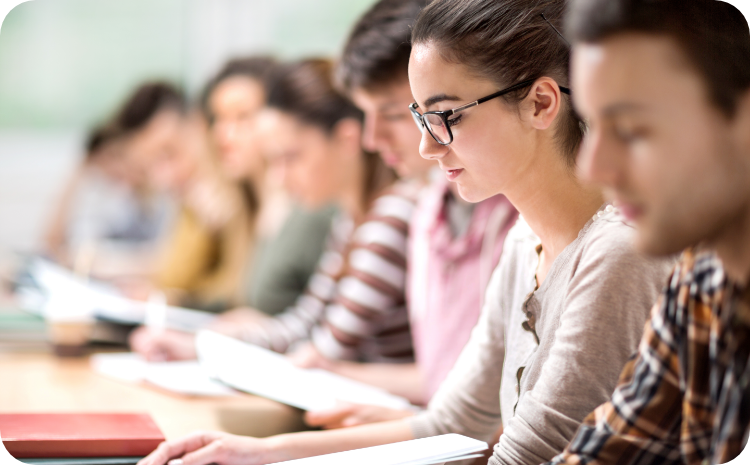 Key Features:
Targeted Change Candidates
Insights to streamline course-level recommendations and minimize disruptions.
Student Pathway Progress
Simulation of incoming students & visibility into individual students' progress toward pathway completion.
Course Bottleneck Mitigation
Recommendations that use pathway and historical data to combat bottlenecked course offerings.
Student Time Conflict Elimination
Transparency into courses that have a high risk of section time conflicts and available alternative meeting pattern availability.
Sections
Schedule Building
A framework that integrates the efforts of your distributed scheduling team to create efficient, student-friendly and policy-aligned schedules.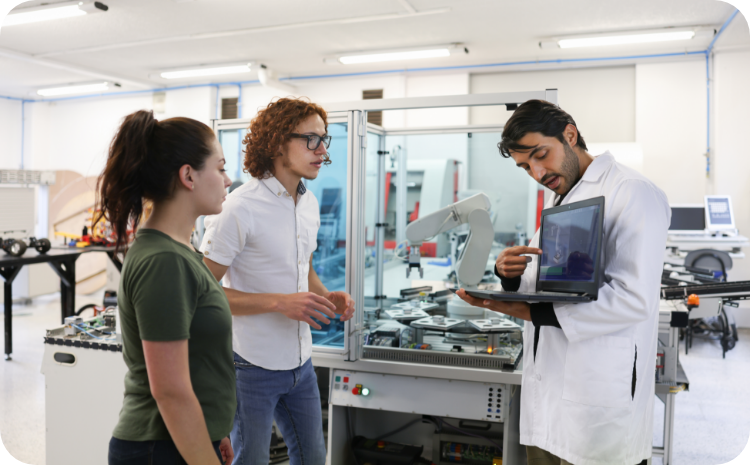 Key Features:
Section Editing
Section editing within the same interface that provides course recommendations.
Collaboration
Collaboration tools to help you stay up-to-date in real-time with your colleagues.
Space Optimization
Scheduling preferences to optimize resources and create what-if scenarios.
Events
Non-academic Event Management
Streamlined events scheduling, anywhere on campus.
Included with Astra Schedule®️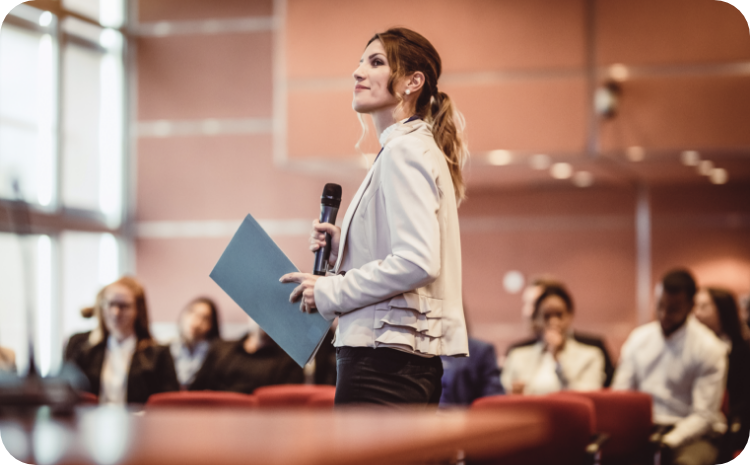 Key Features:
Event Requesting & Management
Robust tools that help you simplify creating, modifying, and managing events on campus.
Centralized Calendar
Real-time availability of event and academic spaces in one location.
Mobile-first User Experience
Real-time access for all users anytime, anywhere.
Let's begin our journey
Education is a journey.
We set the course.
Learn more about how Ad Astra can help your institution improve graduation rates, financial stability, and equitable outcomes.