Continuous Improvement
Now you have the ability to change as student needs change.
Student needs are changing. Modern institutions - and the partners that serve them - must be agile and prepared for continuous improvement. This is why Ad Astra is introducing a new solution that facilitates institution-wide transparency, collaboration, and coordination around critical data-driven insights.

With Ad Astra, you can confidently set data-informed goals, develop strategies to meet those goals, and generate annual schedule templates which direct scheduling efforts across the entire institution. Plus, you'll get real-time feedback and impact tracking throughout the year to facilitate continuous improvement.
Scroll to explore Ad Astra solutions below.
Refine
See your progress. Map your future.
It's about progress, not perfection. Ad Astra has the experts and data to help you continually make measurable progress to improve student outcomes and financial health.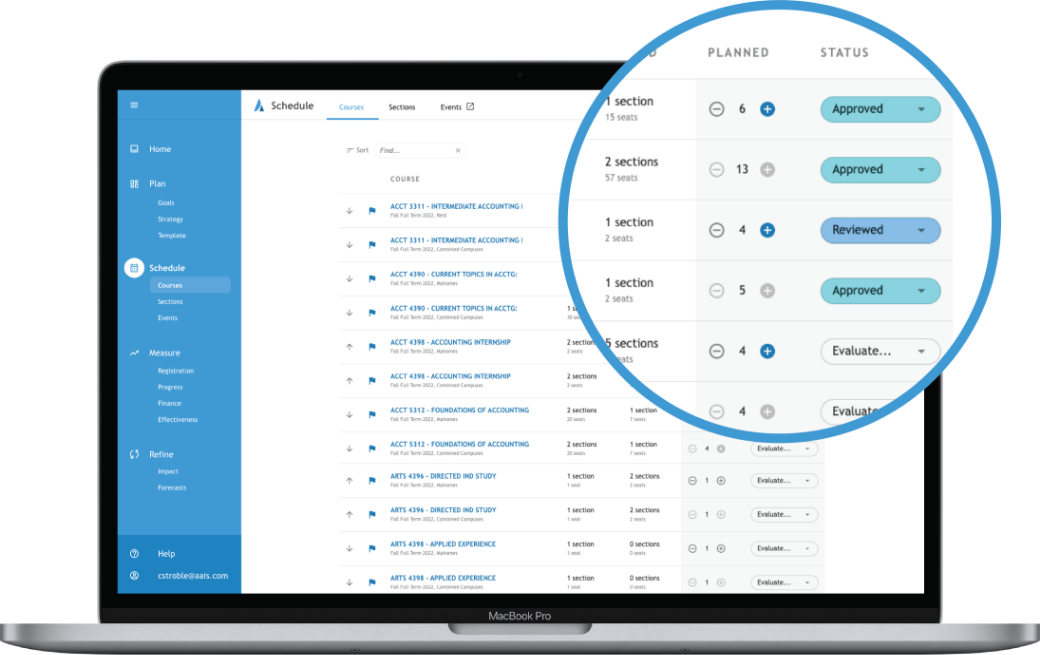 Look back to learn how to move forward.
Continuous improvement demands a careful analysis of progress as measured against your institution's goals. With Ad Astra, you can pinpoint the impact of your efforts on retention, completion, and financial margins, then embark on next year's planning process with momentum and data-informed goals in sight.
Impact
Goal Progress
An objective framework for evaluating the execution of this year's plan coupled with insights for next year's plan.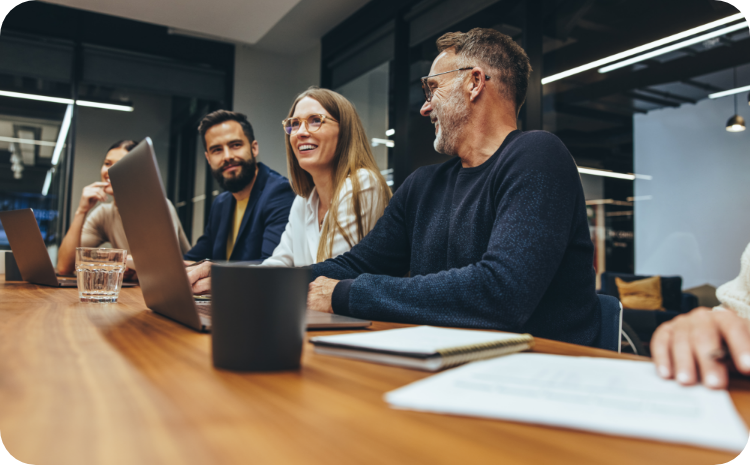 Key Features:
Retention & Completion
Assessment of the impact of accelerated student progress on retention & completion rates.
Financial Margin
Analysis of each program's contribution to margin and financial sustainability.
Forecasts
Predictive Models
Sophisticated algorithms to forecast the impact of schedule opportunities on student outcomes and financial health.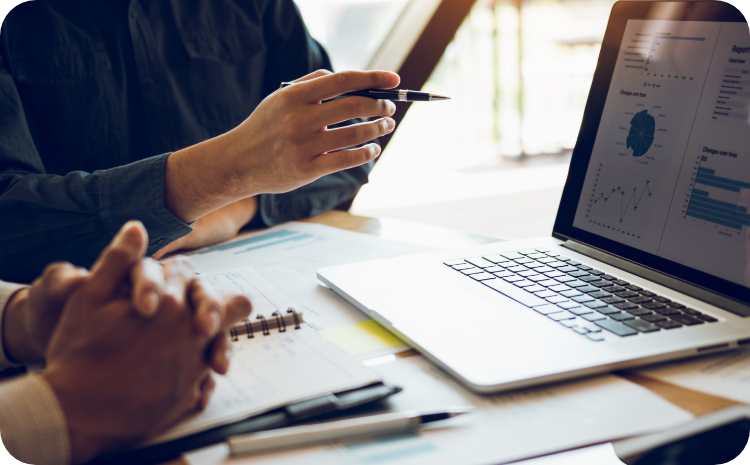 Key Features:
Accuracy Assessment
Retrospective analysis of the accuracy of predictive models.
Model Training
Continuous improvement of models to optimize prediction accuracy.
Let's begin our journey
Education is a journey.
We set the course.
Learn more about how Ad Astra can help your institution improve graduation rates, financial stability, and equitable outcomes.