client advisory board
The challenges our partners have in higher education are the ones we are solving.
The solutions we develop are based on the experiences and real-life challenges of frontline academic planning and course scheduling professionals. That's why we listen closely to the insight of our Client Advisory Board, turning their obstacles into opportunities for innovation.
Client Advisory Board: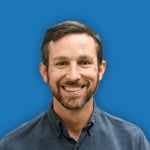 Max Arb
Manager of Campus Operations, Osceola Campus at Valencia College
Max is the Manager of Campus Operations on the Osceola Campus at Valencia College, serving over 12,000 students each semester. He manages campus-wide scheduling for degree-seeking programs, continuing education, and internal/external events while coordinating with college-wide liaisons. Utilizing Ad Astra, he analyzes facility usage and enrollment data to help make recommendations. Ad Astra has played a significant role in helping communications.
Kale Braden
Associate Vice President of Instruction and Enrollment Management, American River College
Kale has been the point person for the campus through the implementation of all Ad Astra solutions. He has led the college initiative to write a Strategic Enrollment Management Plan to focus schedule development goals upon the efficient use of college resources and provide the courses that students need to meet their goals.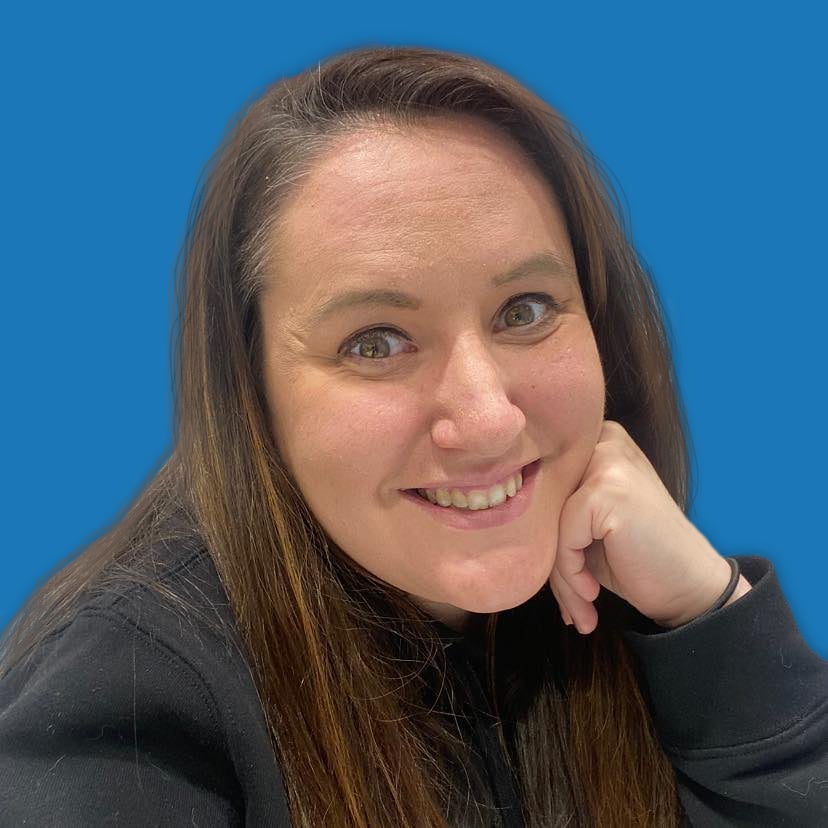 Angela Goodwin
Senior Assistant Registrar, Point Park University
Angela has worked at Point Park University since 2015. As the Senior Assistant Registrar, Angela uses Astra Schedule to assign all classrooms to each section every semester. Angela frequently collaborates with the Vice President of Operations, Director of Conference and Event Services, and the Provost on all university spaces and academic scheduling changes. Angela holds a BA and MBA from Point Park University. Also, she serves on her Alumni Association Board and as a part-time instructor for the School of Communication.
Gayle Gordon
Associate Registrar, University of Manitoba
As an Associate Registrar at the University of Manitoba, Gayle oversees course scheduling, classroom assignment, registration, fees, student records, grading, and operational reporting. She leads a team that provides functional oversight, Banner system administration and support, and end-user support for Astra Schedule. She sits on a variety of university committees, including several project boards for implementing and upgrading enterprise systems.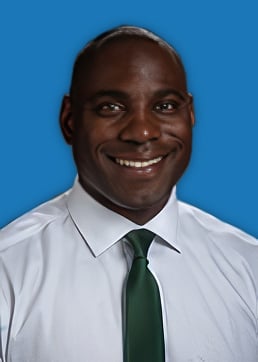 Phillip Hunt
University Registrar, North Dakota State University
In his role of University Registrar, Philip Hunt collaborates with the Office of Registration and Records in the areas of Academic Affairs, Academic Policies and Procedures, FERPA Regulations, and Records Management. Before coming to NDSU, Philip was the registrar at the South Dakota School of Mines and Technology. Prior to that, he held several positions at George Mason University, including director of access and diversity, compliance officer for FERPA and FOIA and associate registrar. His experience also includes positions at the NCAA and in secondary education. Philip is a valued member of AACRAO, where he manages marketing for the Black Caucus.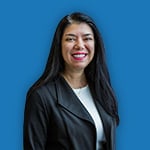 Kristina Leonard
Associate Director of Scheduling Services, Wharton School of the University of Pennsylvania
Kristina oversees the team responsible for academic and event scheduling at the Wharton School at the University of Pennsylvania. Kristina was the driving force behind Astra Schedule's implementation, as well as the creation and development of a front-end interface for clients. Using API in partnership with Wharton Computing, she and her team created a dynamic request portal for client space requests. They have also developed a unique workflow that connects client requests and communications to the reservation number within Astra Schedule.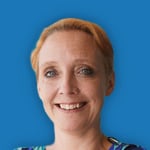 Cheri Maea
Registrar/Director of Enrollment Services, Germanna Community College
After honorably serving in the Army, Cheri pursued higher education. She completed a BS in Business Administration and an MBA. She quickly determined that her passions lay in higher education and completed an Education Specialist Degree with a concentration in Higher Education Leadership. Cheri is responsible for training and coordinating platform changes in student information and advising sessions, including Ad Astra, at two different colleges. She is currently pursuing her doctorate in education.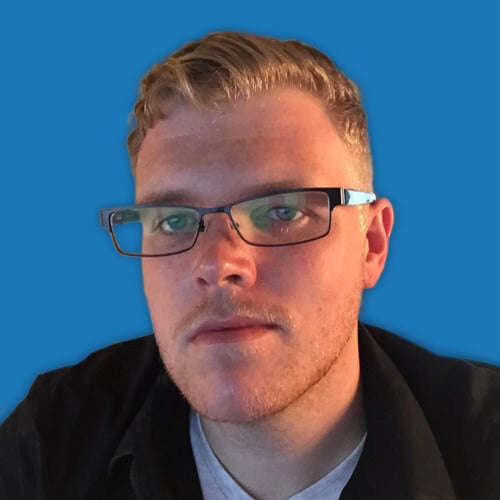 Chris Patera
Director of Academic Operations, Central Piedmont Community College
As the leader of Central Piedmont's scheduling team, Chris works with curriculum and college & career readiness schedules, while also overseeing full-time faculty workload and contracts. Chris is guiding a college initiative to rethink how Central Piedmont uses data to create smart, student-centered schedules.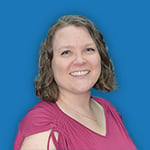 Kelly Sparrow
Academic Scheduling Coordinator, Kalamazoo Valley Community College
Kelly oversees the college's catalog, maintaining courses and program requirements in multiple software systems. She is also responsible for creating the college's academic calendar and reviewing the class schedule for registration and regulatory compliance. In collaboration with the Events Office, Kelly shares college-wide Astra Schedule administrative responsibilities.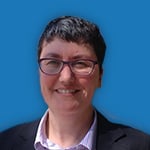 Terri Taylor
Associate Registrar, Kwantlen Polytechnic University
Terri oversees all of Kwantlen Polytechnic University's course scheduling, registration, and student records. She also leads the Systems Team, which provides functional oversight of the SIS and related computer systems used by the Office of the Registrar. This may include implementing new enterprise systems, keeping up-to-date with version upgrades, and leading projects that improve processes and extend functionality.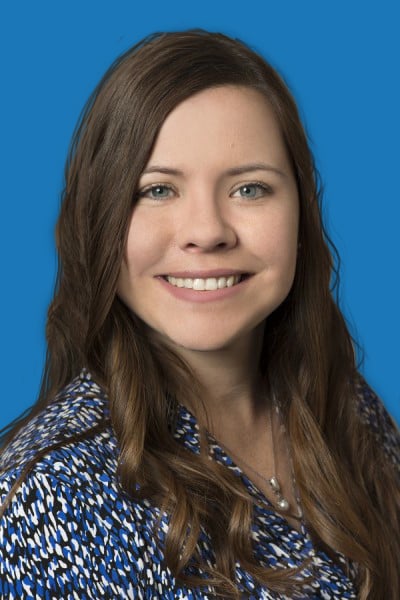 Sabrina Torok
Data Analyst and Applications System Support, University of Arizona
Sabrina, a University of Arizona alumna, has worked for the University of Arizona Health Sciences (UAHS) since 2019. On the Tucson campus of the Health Sciences, she supports academic scheduling and works as a data analyst. As a system administrator for Astra Schedule, she collaborates closely with the academic coordinators for curriculum placement each semester, offering end-user support and training. Sabrina's objective is to develop reporting in an effective manner so that leadership can analyze and enhance campus space utilization.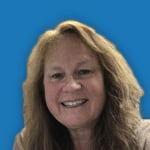 Terri Vogel
Registrar, Northwest Missouri State University
Terri coordinates and leads a team of six professionals responsible for academic catalog, calendar, schedule, enrollment, transcripts, records, and verification of degrees. She was part of the implementation team for Astra Schedule in 2009 and was committed to utilizing data as a decision driver. As Registrar, Terri is an active participant on university committees such as Academic Petitions, Curriculum and Degree Requirements, and Provost's Council. She currently serves as the President of the Missouri Association for Collegiate Registrars and Admissions Officers for 2020-21.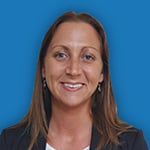 Angela Zielinski
Manager of Academic Operations, Bryant & Stratton College
Angela coordinates and leads scheduling efforts and registration activities across 20 campuses. As Manager of Academic Operations, she provides training and best practices to the campus registrars and ensures data accuracy in the student information systems. She provides operational support, data reporting, and directly oversees the implementation of new systems. Her focus is primarily to ensure scheduling efficiencies across the college.
Let's begin our journey
Do you want more information?
We have a wealth information available. Please visit our resources page.
Want to see our solutions in action?
Let's talk. We'd love to learn about your institution's needs and see how we can help.
Have technical questions?
Access our one-stop shop for help with
all of Ad Astra products and services.