Equitable Outcomes
Start anywhere. End with on-time graduation.
Every student is different, but they all require a clear path to graduation. Ad Astra sets the course to graduate more of these students, faster for a more inclusive learning environment.
"With Ad Astra the data we have access to has completely shifted our scheduling process to a more data-informed system to make adjustments quickly to open additional courses and meet student demand."
Rebecca Woulfe, V.P. for Instruction & Provost, Arapahoe Community College

Equitable Outcomes:
A Success Story

Changes to scheduling using Ad Astra not only positively impacted credit hour load, it also has been linked to higher retention rates for minority students at Arapahoe Community College.
"We need to make education an assumption for all."
Sarita Brown, Co-founder & President, Excelencia in Education
Wherever students are going in the educational journey, we help guide them there.
With Ad Astra, what you learn from data is the way students want to learn. Now the courses they need are the ones you offer. It helps everyone from first generation students to those who work or raise a family feel like they belong in a more inclusive learning environment. It sets the course they need to earn their degree on time and at a price they can plan for. What you gain through predictive scheduling is enrollment stability, financial stability, and equitable student outcomes.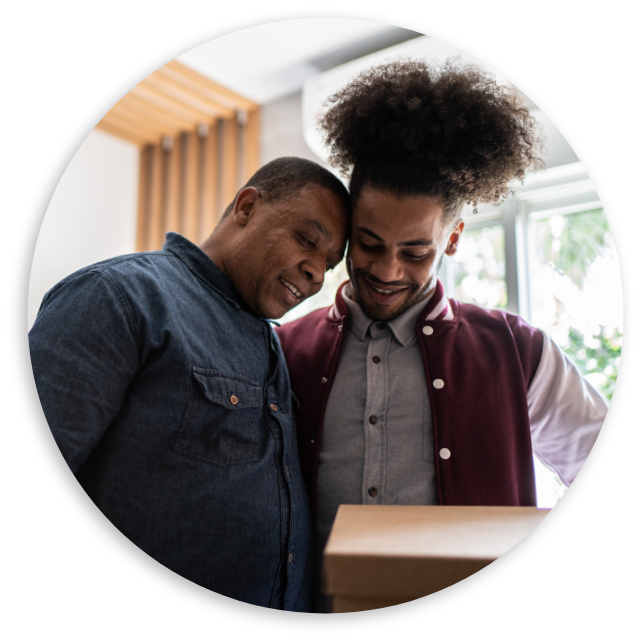 With Ad Astra, institutions can achieve their desired equitable graduation outcomes for all students for a more inclusive learning environment.
19% minority retention rate improvement for Asian and African American students.
Arapahoe Community College
Hispanic graduation rates grew from 35.1% to 54.3% in less than five years.
Central New Mexico Community College
In one year graduation rates jumped from 33% to 36% for Hispanic students.
Texas A&M University - Corpus Christi
Drive and measure accelerated completions. It's all made possible by Ad Astra.
With Ad Astra, every college and university can now continuously improve their course scheduling and resource allocation to accelerate completions, ensuring more students graduate faster.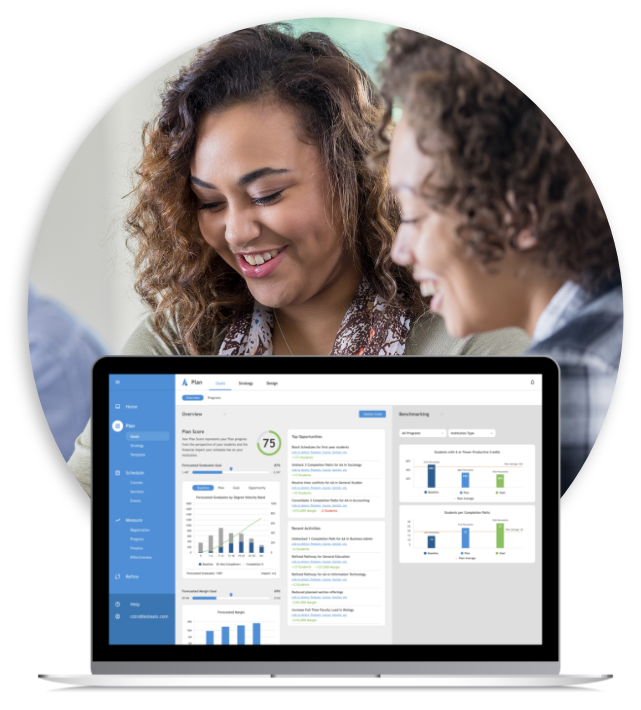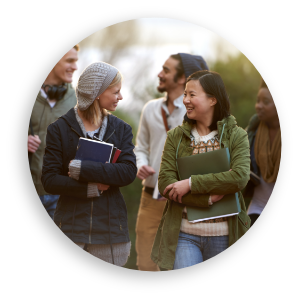 Success Stories
These success stories can be yours. Learn how institutions just like yours achieved their desired outcomes through Ad Astra.
The Industry Leader in Academic Operations | Serving 550+ Campuses with 4.5M Students
Explore more client success stories now.
Let's begin our journey.
Education is a journey.
We set the course.
Learn more about how Ad Astra can help your institution improve graduation rates, financial stability, and equitable outcomes.